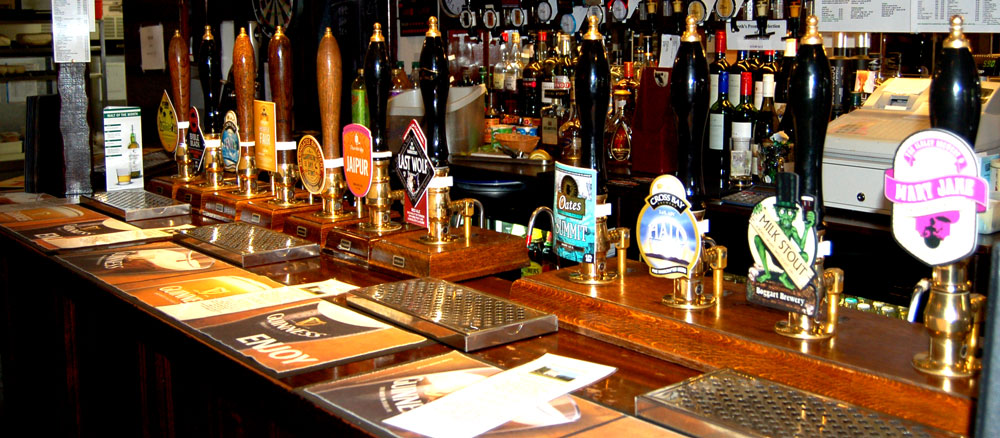 The Boot Beer Festival has been going for quite a few years now, it started as a way to get visitors to the valley during the Foot and mouth outbreak, and is one of the few good things to come out of a bad time in Lake District history. The Festival is now a great event spanning 4 days with music in the 3 pubs at Boot and starts with a curry night at Brook House Inn on the Thursday evening. Over the course of the festival we will have at least 40 real ales on the bar, usually 12 at a time until they are gone.
BOOT BEER FESTIVAL 10TH-14TH JUNE 2021 CURTAILED
Covid 19 in 2021
The 20th Boot Beer Festival passed with an empty valley, glorious weather and just me with a pint looking out across an empty campsite.
21st Beer Festival June 2021 not a festival but hopefully a reason to be cheerful as we move towards a better future, fingers crossed.
The 21st Boot Beer Festival would have been 10-14th June 2021. As the pandemic is still on going and various rules still apply to the drinking public this years festival can not take place as normal. No live music, no service at the bar, no drinking standing up, ( 2 years ago that would have been the most ridiculous thing I have ever typed!) What we will have is a valley full of fantastic pubs serving as much great real ale as we can get hold of. Most people we have spoken to who were booked to stay are still coming so we hope to have a busy but covid safe weekend!
So if you are planning on coming for the weekend, remember you may well need to book tables for food and drink, you will need masks, beer goggles alone will not do!