180 Whiskies with malts from around the world, and Scotland of course!
We have a menu with all the malts listed and a couple of tours devised by Gareth to set you on a course to whisky bliss.
Malt Whisky Tasting nights
On the last Friday of the month at Brook House Inn, we will have a selection of 5 malts to try each Friday, with tasting notes, a bit of blether from Jock or Gareth, some appropriate nibbles and hopefully some good banter about the whisky and wider world!
Friday tastings start at about 9 pm and cost £20, meet under the whisky clock!
We hope to have some guest hosts from the whisky community so watch out on our news feed and facebook for more details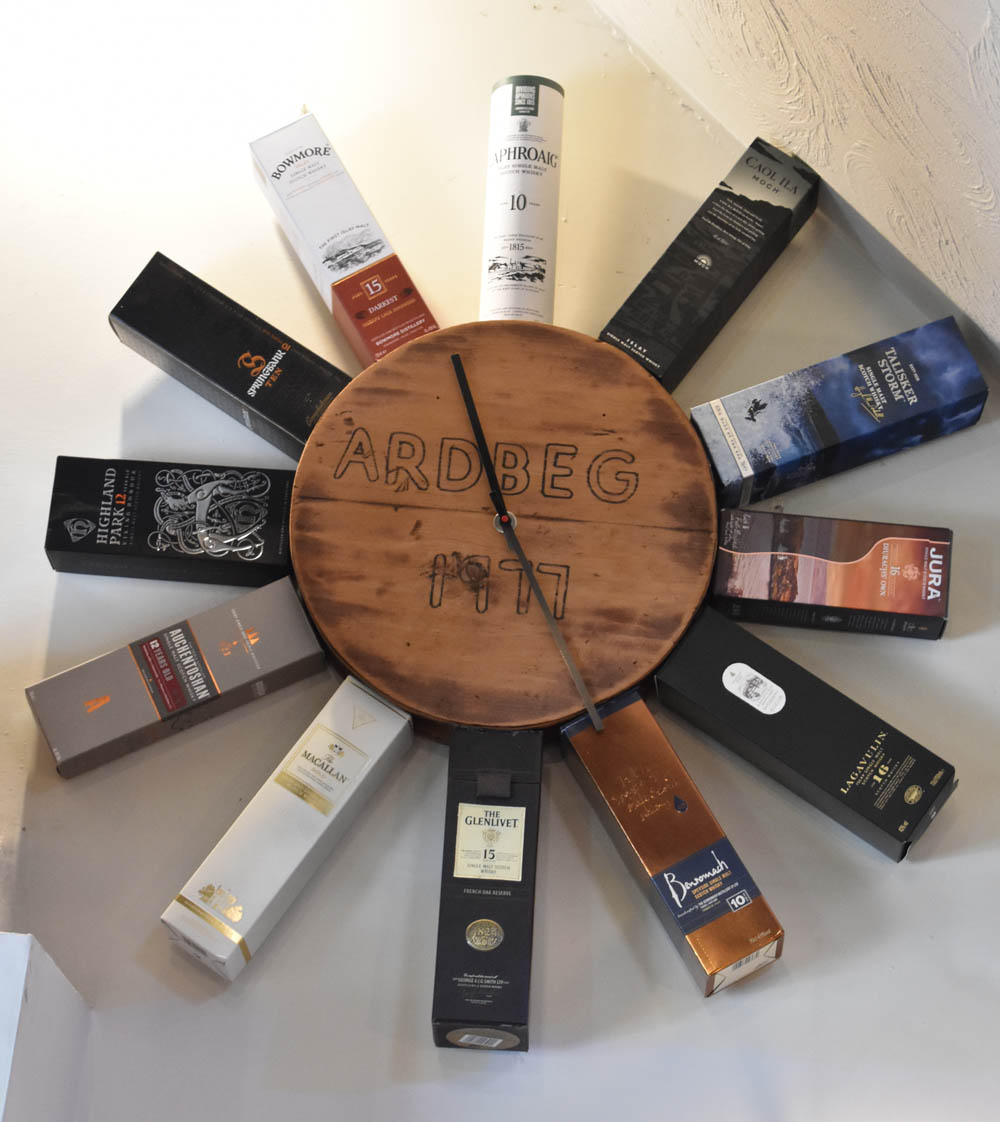 We also arrange tastings coupled with a meal and can tailor these to meet your needs
Over the last few years we have seen a sad increase in the price of rare malts like the ones pictured below. But also the rise of new names in the whisky world, including the Lakes Distillery at Bassenthwaite. This is now our closest distillery and a great place to visit on a rare wet day. Many distilleries are now adding malts to their portfolios with no age statement (NAS) on the bottle. So people see this as a bad thing, but having tried quite a few now, I am pleased to say that there is some really good quality malt going into the mix.
I recently tried Laphroaig Lore NAS which is on the pricey side but was nearly as good as the 18 year old, and from Talisker there comes Storm, another great example with no age. It also makes good chocolate truffles!